Ruin of a Fiction

Video Full HD, 9'55" and mixmedia installation, 2021



Still from Video Full HD, 9'55", 2021



The video is an investigation into the archeology of obsolete special effects. It is set in an artificial world inspired by science fiction low budget movies, cult TV series, and Hollywood classics from the 70s and 80s. The consolidated visual metaphor of the cave is used in order to make the viewer transition between two realities.

Once on the other side, we meet a fictional character, an old talking rock that lives in a cavern. The rock is musing on all the films seen and that have shaped its own memories. Its discourse is a paraphrase of an article by Robert Smithson published on Artforum, A Cinematic Atopia. Towards the Development of a Cinema Cavern.

In the 1972 essay Smithson describes the cinematographic images hidden in our unconscious as "elsewhere", a concept that is highly relevant if we bridged it to our contemporary time where cinematic mirages seem to become more and more present in our daily reality. The concept of "elsewhere" is suggested as an unspecified place buried in the cinematic memory of the viewer. By evoking "cinematographic elsewhere", the video also pays a tribute to the special effects employed pre CGI, focusing on that handcrafted element of physical constructions – almost like a performance of the materials in front of the camera – always present in the movies of the time.




Stills from Video Full HD, 9'55", 2021




View of the installation, Fondazione Sandretto Re Rebaudengo, Guarene d'Alba, 2021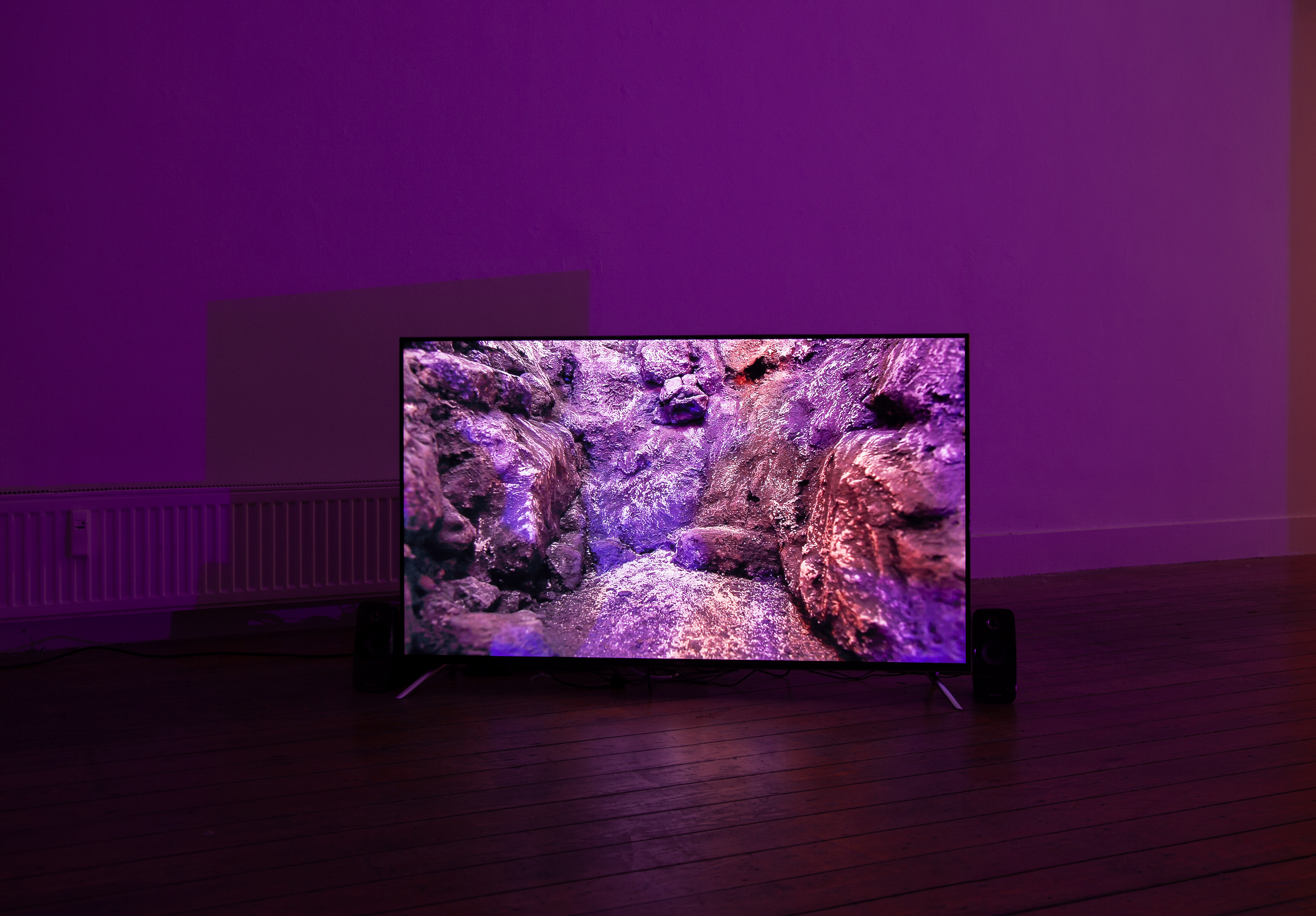 View of the installation, PuntWG, Amsterdam, 2021